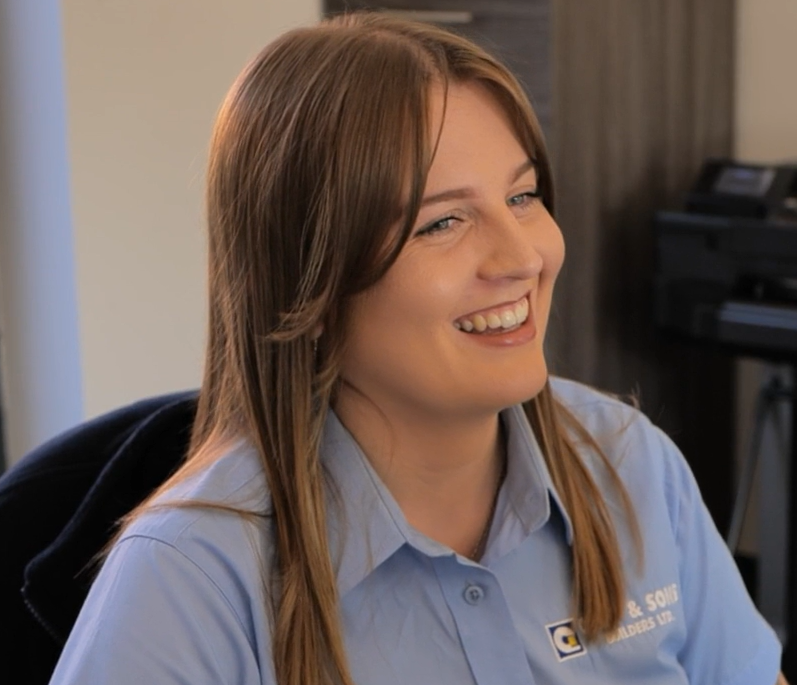 OFFICE
Our office team is comprised of Estimators, Quantity Surveyors and Buyers who are responsible for the conception, planning and design of tenders and projects. We also have a highly skilled Accounts Team and Marketing & HR Team.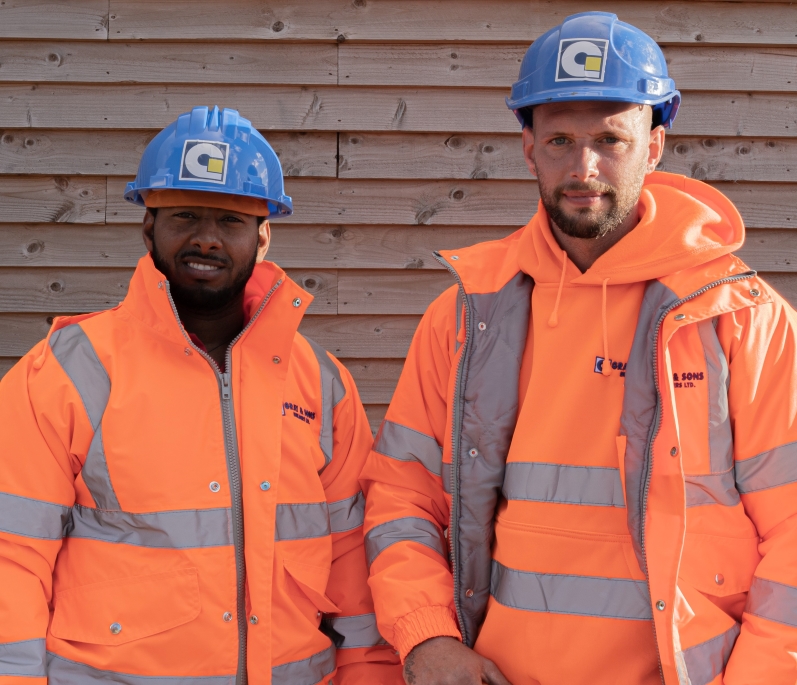 SITE
Our site team is at the heart of every project we complete. We are very proud of the strong team we have built, with in house Carpenters, Ground Workers, Skilled Labourers and Plant Operatives.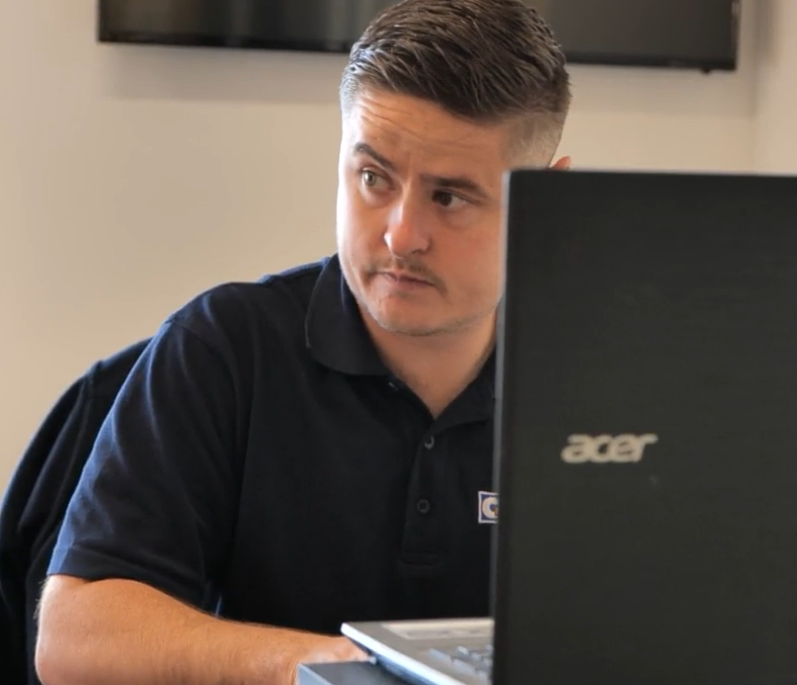 MANAGEMENT
Our management team boasts over 150 years experience within the industry and includes Operations, Contracts and Site Management. Their drive, focus and passion for delivery for our clients runs right through the rest of the company.
Training & Apprenticeships
We are always looking out for fresh talent to bring new ideas and strengthen the Gray & Sons team. Whether you are starting out in your career or you are an established professional looking to progress, take a look at our website to learn more about our services, our culture, and our people so you can see how you would fit into our team.  
At Gray & Sons we support the development and growth of all of our employees and invest in certified training to ensure they reach their full potential within the business. We have been a member of Skills4Site for over 15 years and have worked closely with them to put together training plans for both our office, site and management employees. Skills4Site are supported by CITB and provide our staff with training and qualifications such as: NVQs, CSCS, health and safety, first aid, manual handling, SMSTS and SSSTS. 
We offer apprenticeships across all areas of our business. Our employees are at the core of the work Gray & Sons does and we want to give our apprentices the transferable skills and experiences they need to start their careers. We work with local colleges to provide apprenticeship programmes in both our site and office teams. 
Take a look at our apprentice testimonials below!
APPRENTICE PROFILE
NAME:
REECE
JOB TITLE:
APPRENTICE CARPENTER
COURSE:
CARPENTRY & JOINERY – LEVEL 2
COURSE DURATION:
2 YEARS
AWARD:
BENCH JOINERY CSKILLS
AWARD LEVEL 2 DIPLOMA.
HEALTH, SAFETY & ENVIRONMENT (CSCS) CARD
APPRENTICE PROFILE
NAME:
FLYNN
JOB TITLE:
APPRENTICE ESTIMATOR/SURVEYOR
COURSE:
SURVEYING TECHNICIAN – LEVEL 3
COURSE DURATION:
2 YEARS
AWARD:
LEVEL 3 DIPLOMA IN SURVEYING
ASSOCIATE MEMBER OF RICS (AssocRICS)
Current Job Opportunities
SITE MANAGER VACANCY
START DATE: Immediate Start Required!
LOCATION: Project in Bedfordshire
TYPE: Temporary
WORKING HOURS: Basic hours: 8:00am-16:30pm
PROJECT BRIEF: The project comprises of  some new drainage systems and modifications, installation of surface water  attenuation, footpath and road construction and tarmac resurfacing. The role would ideally suit someone with civil and groundworks experience with some setting out experience. NRSWA experience & working with local authorities is also desirable.
Essential Requirements
SMSTS
1st aid certificate
Driving licence and own transport
Desired Requirements
NRSWA Supervisor Certificate
CSCS Card (Gold or Black)
TO APPLY: Please call 01582 750000 or email p.green@gray-and-sons.com/info@gray-and-sons.com
GROUNDWORKS GANG VACANCY
SELF EMPLOYED GROUNDWORKS GANG REQUIRED
START DATE: Immediate
LOCATION: Bedfordshire (all works within a 40 mile radius)
EXPECTED DURATION: 3 – 6 months
WORKING HOURS: 8:00am–16:30pm, Monday to Friday (40 hours paid per week)
RATES: £15.00 per hour Groundworks Labourer (Dependent, experience and tickets)
£18.00 – £20.00 per hour Skilled Groundworkers (Dependent, experience and tickets)
£20.00 – £22.00 per hour CPCS or NPORS 360 Operator (Dependent, experience and tickets)
£20.00 per hour Working Ganger (Dependent, experience and tickets)
BRIEF: Within the Gang we will require 1 x Working Ganger (who can work independently after being instructed) 1 x CPCS or NPORS 360 Operator (3-1and 13 tonne) 1 x Skilled Groundworker or Semi-skilled Groundworker, we will require one person in the team to have CPCS or NPORS Forward Tipping Dumper (up to 9 tonnes).
Please apply if you work by yourself we will be able to make gangs up.
WHAT WILL BE EXPECTED OF ME?: Must be able to lay drainage, kerbing, paving etc.
Other groundworks duties as required
WHAT THE GANG WILL NEED BETWEEN THEM: Hand tools for Groundworks and preferably their own power tools , but this is not essential for the right candidates.
Valid CPCS Forward Tipping Dumper Ticket
CPCS or NPORS 360 Excavator Ticket
CSCS Gold Supervisor, SSSTS Supervisor or SMSTS Ticket (preferred but not essential)
TOAPPLY: Please call 01582 750000 or email p.green@gray-and-sons.com/info@gray-and-sons.com